Weekly Adult Rat Hockey games.
There are no pre-set teams with Rat Hockey. Players need to bring a light and dark jersey or reversible jersey to every game. All members on the roster will receive an email in advance seeking RSVP to the game.
Adult Mens Weekly Rat Hockey Game

Robert Crown Ice Center - 1801 Main St, Evanston
Wednesday nights - 9:00 pm puck drop

Temporarily suspended due to lack of available ice time. Expected to resume Spring 2023

1 hour running clock
Must be over 18 years of age prior to season start for season pass
All you need to do is join the roster on BenchApp. Follow this link to sign up: https://www.benchapp.com/join/team/3E618A
https://www.benchapp.com/join/...
https://www.benchapp.com/join/...
Pay per game Drop-In: $20 cash per game. Payable at the desk at the rink
Goalie Registration- If you play between the pipes then you play free!
---

Beers Hockey Club utilizes a web / mobile app platform called Bench App to manage RSVP attendance for the weekly games.
Each week you will receive an email notification and PUSH notification from Bench App to set your attendance.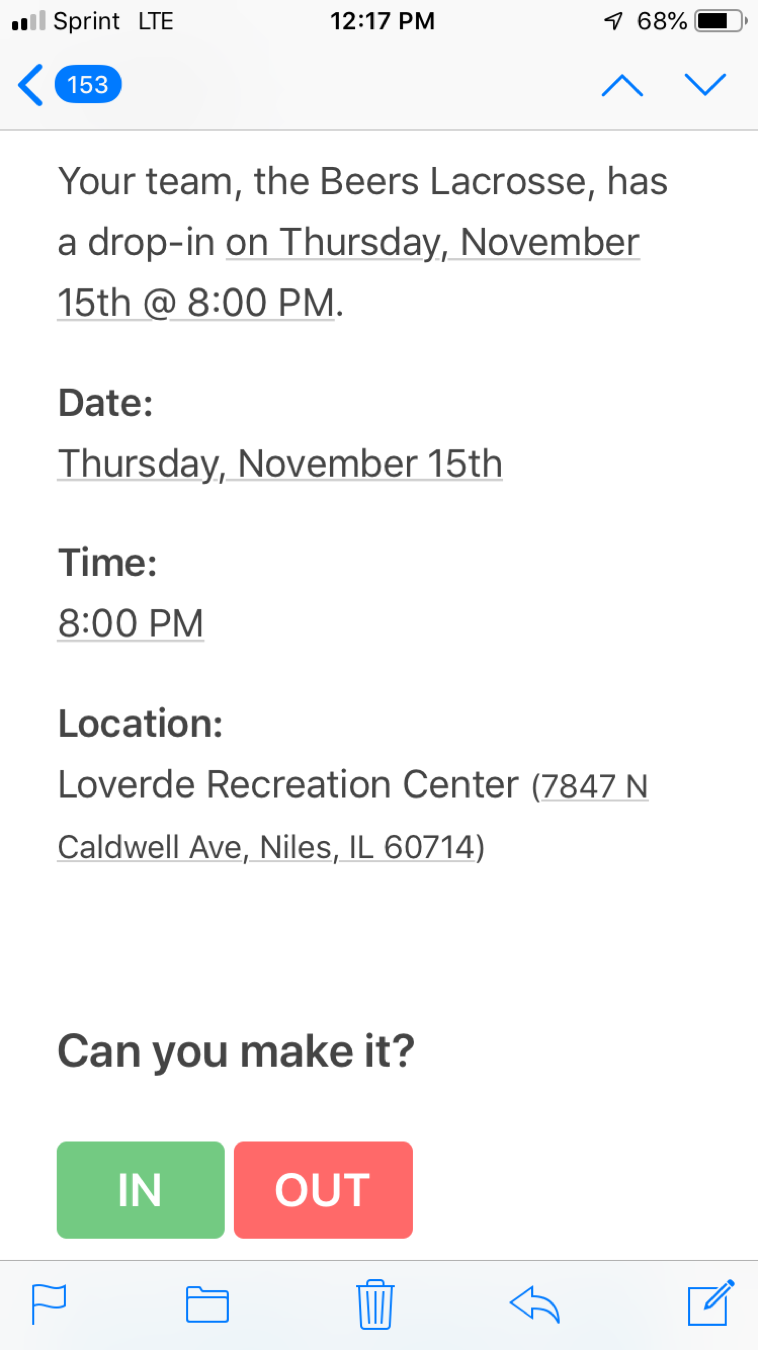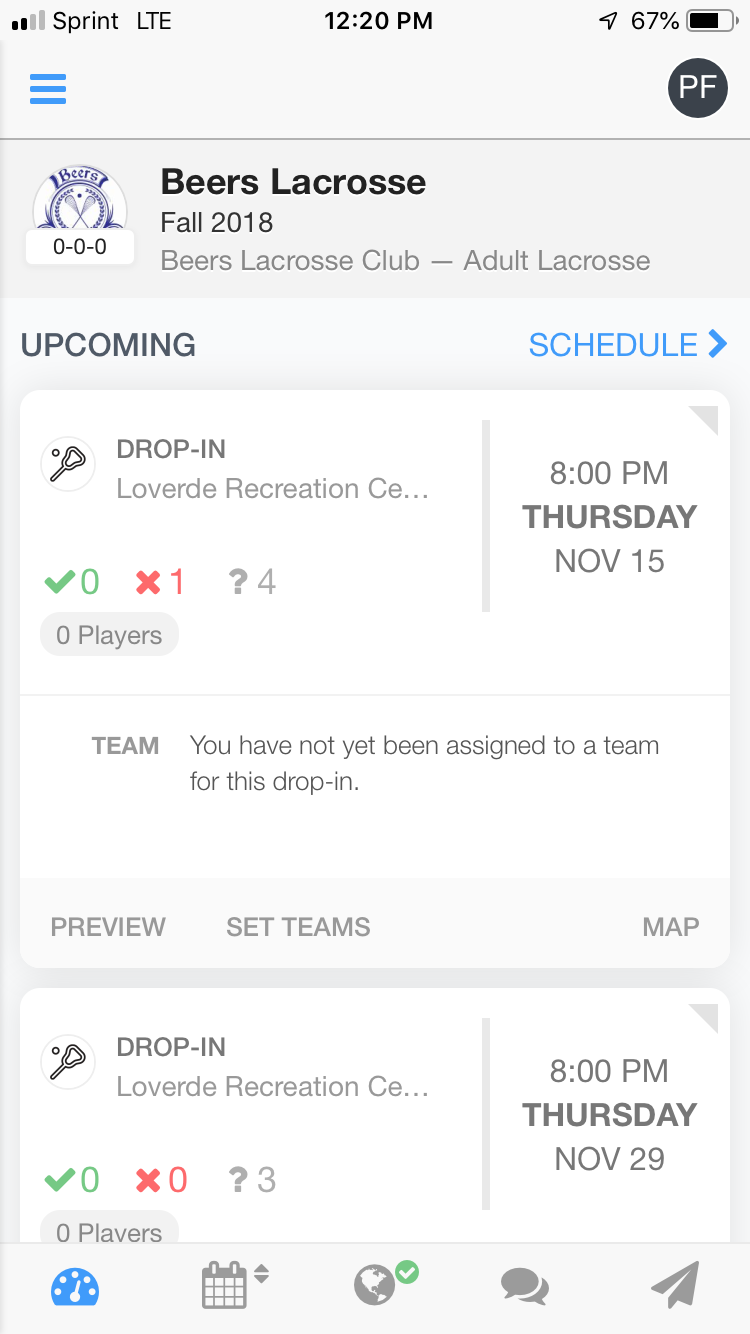 You can set your attendance days and weeks into the future to avoid the weekly notifications on the BenchApp website or on the mobile app.
Following your successful registration you will receive an email with instructions to login and join the roster on BenchApp.
We hope you will join our club. If you have any questions please send us an email at info@beershockeyclub.com